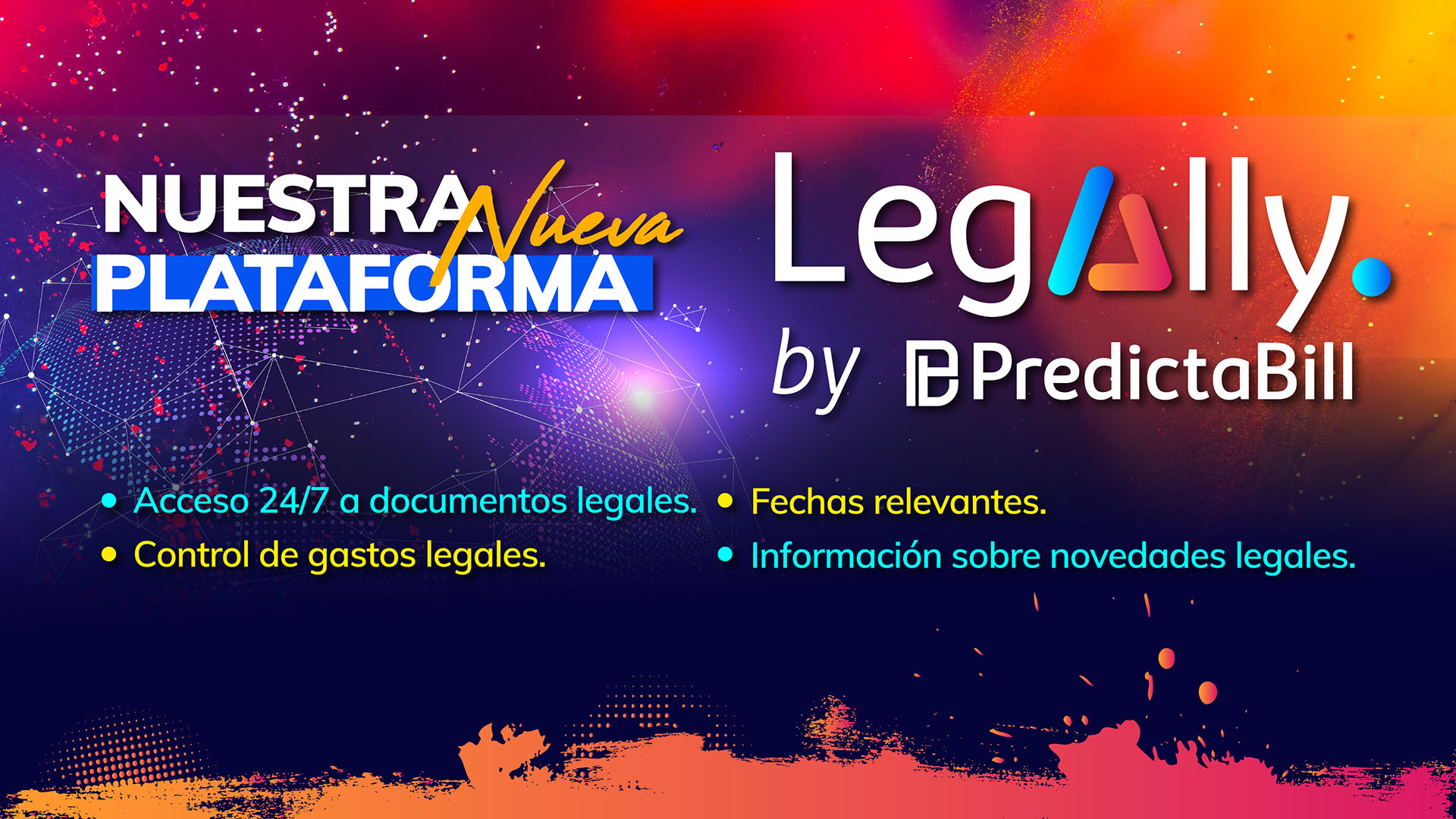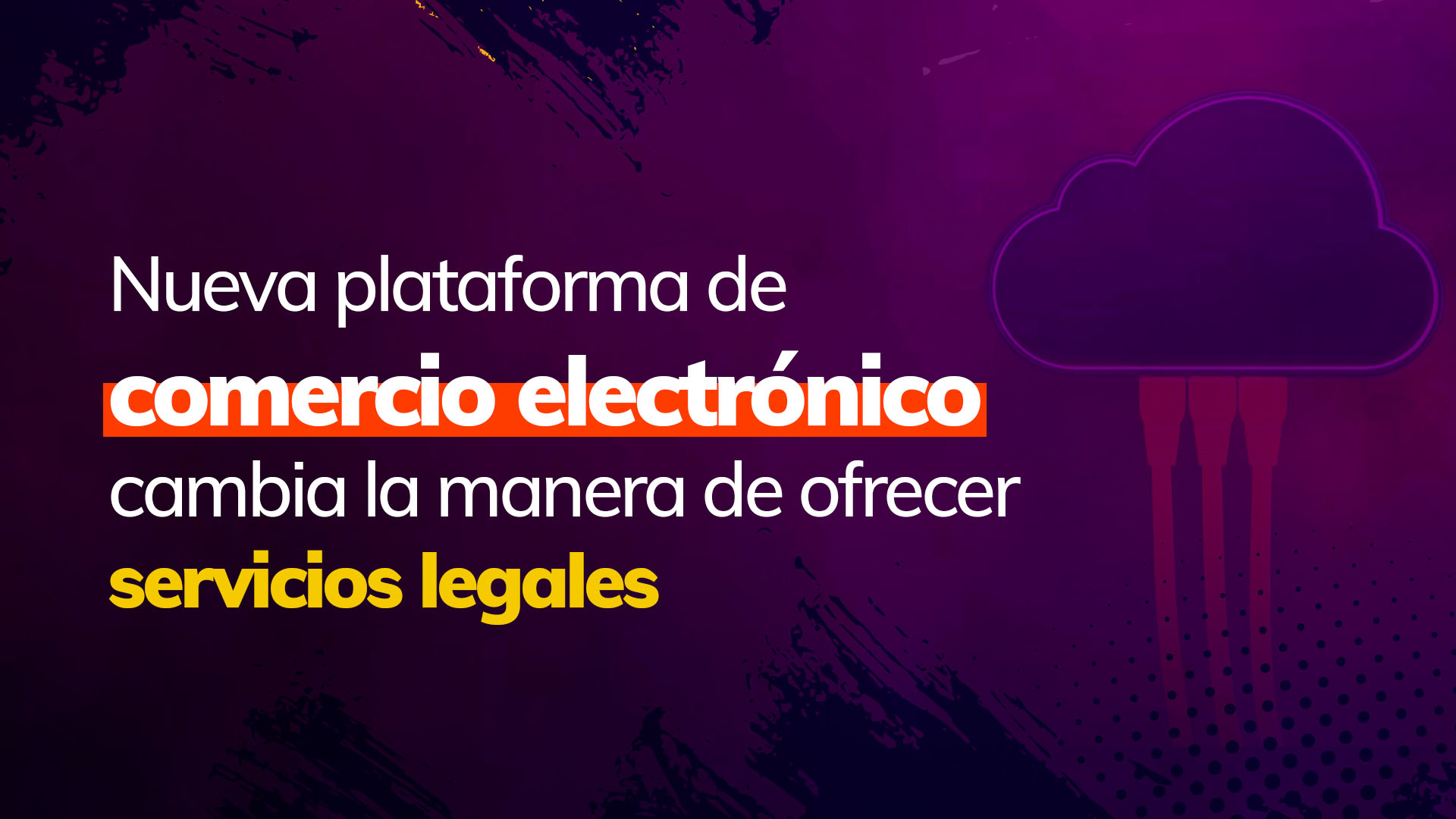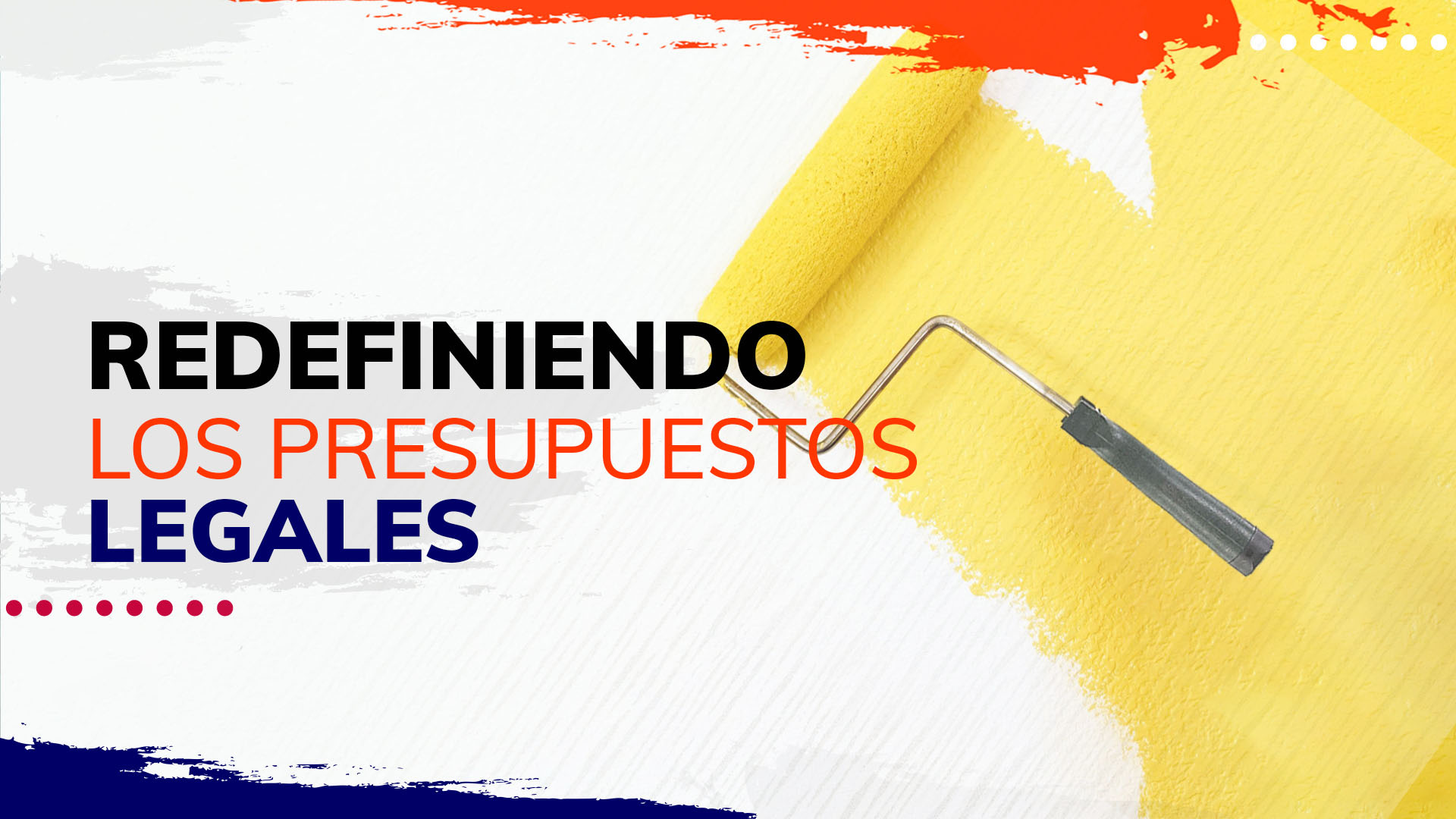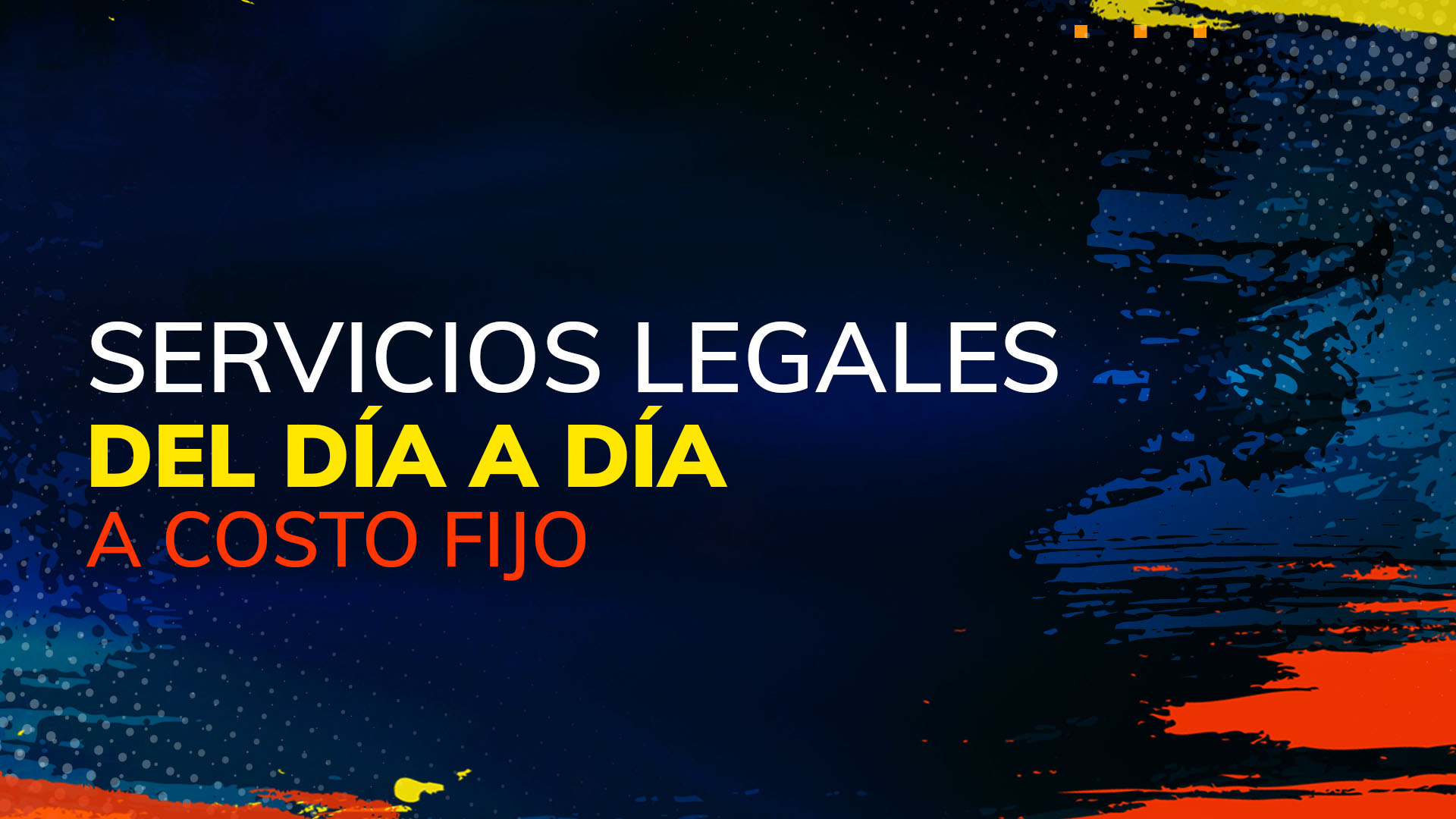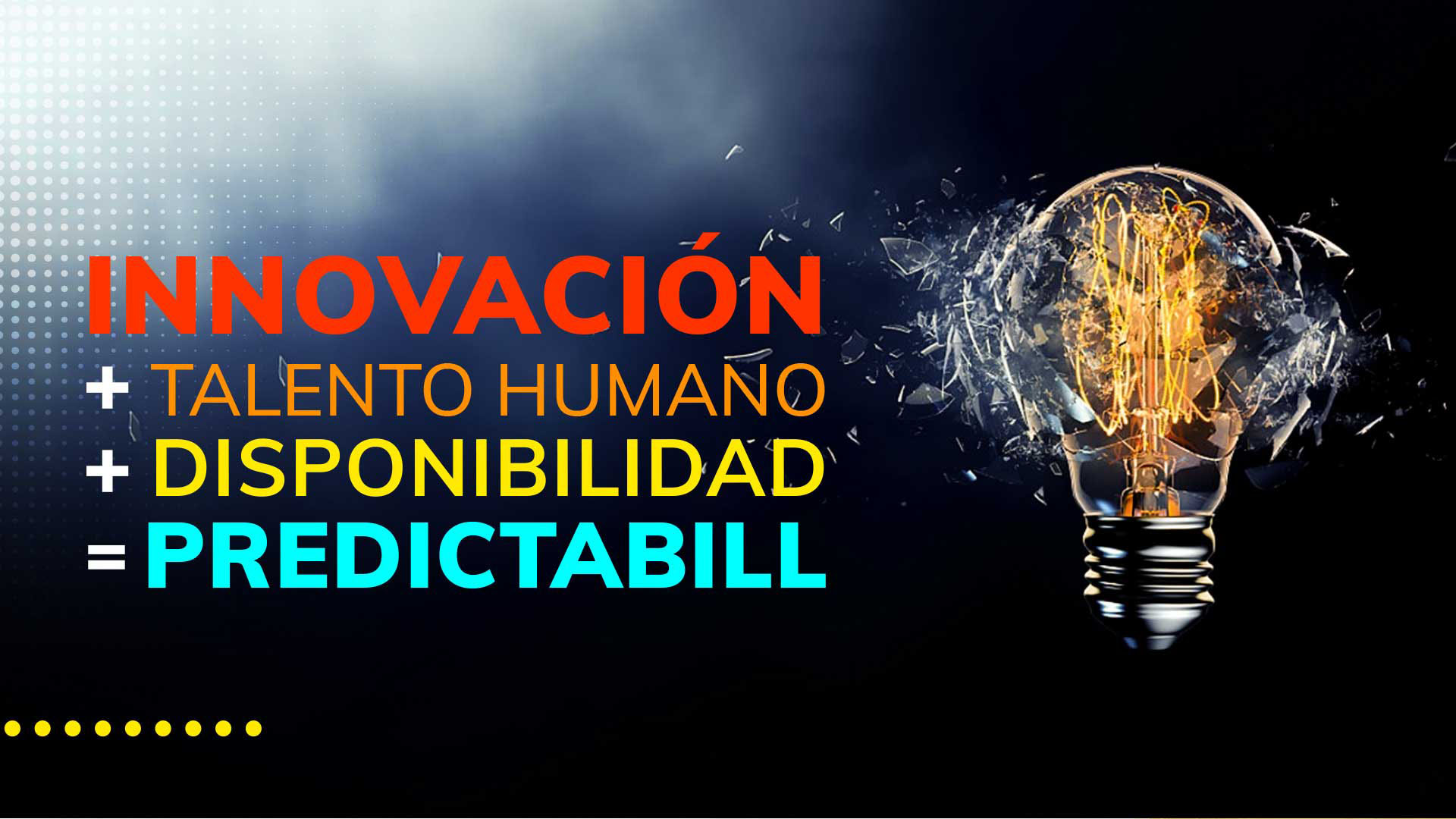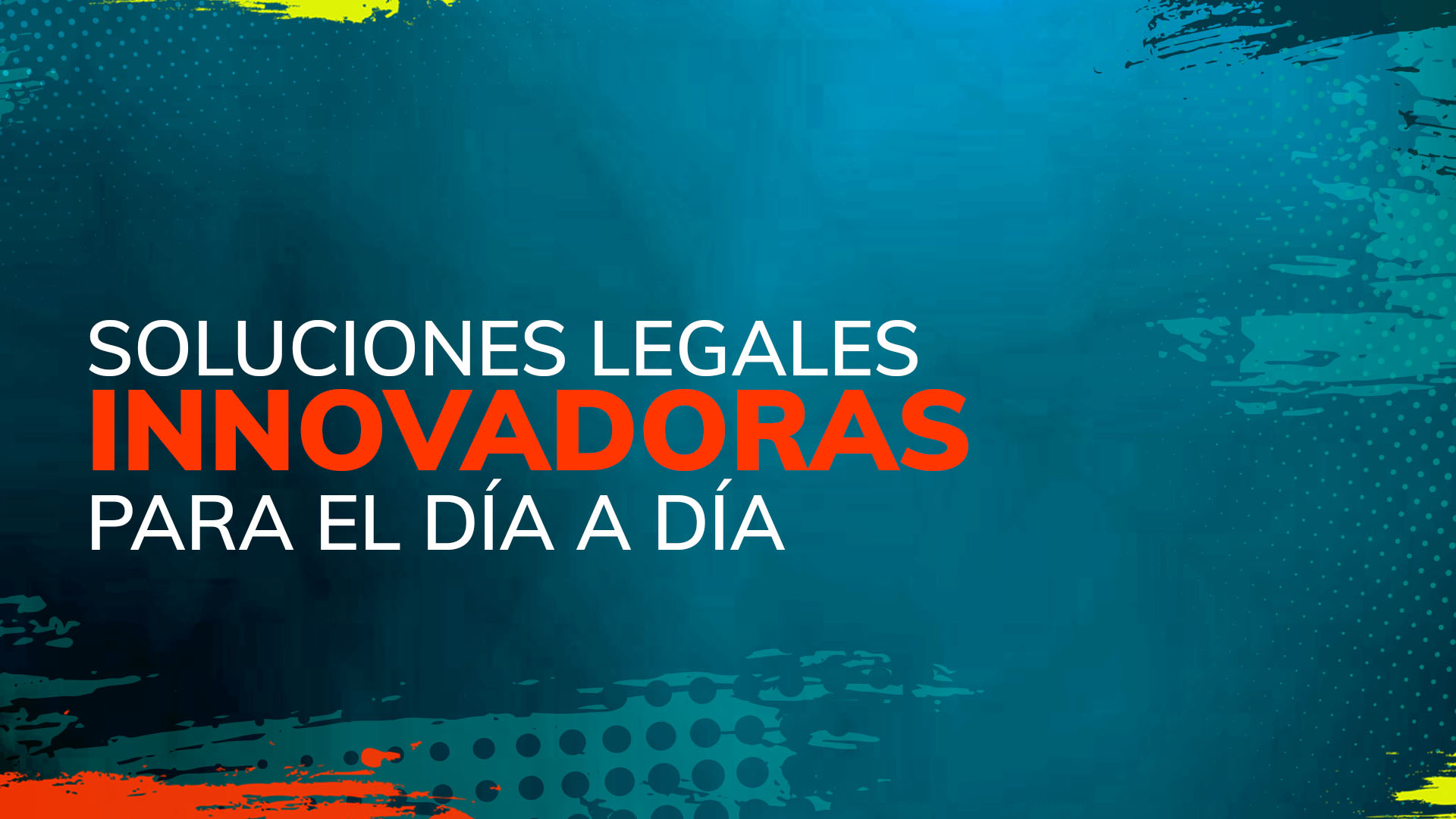 Who we are
PredictaBill is a legal services provider that works under alternative billing arrangements, designed specifically to meet the day-to-day legal needs of our clients for a fixed fee.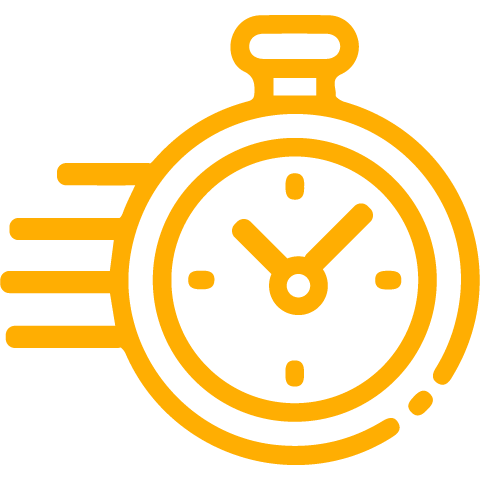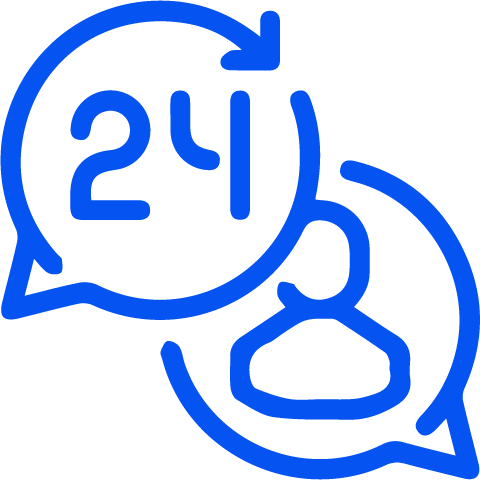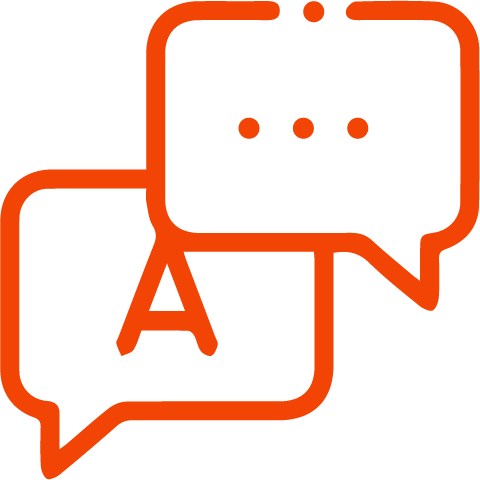 Our team is fully bilingual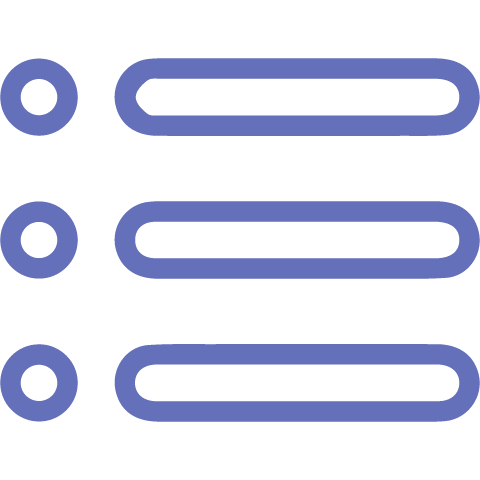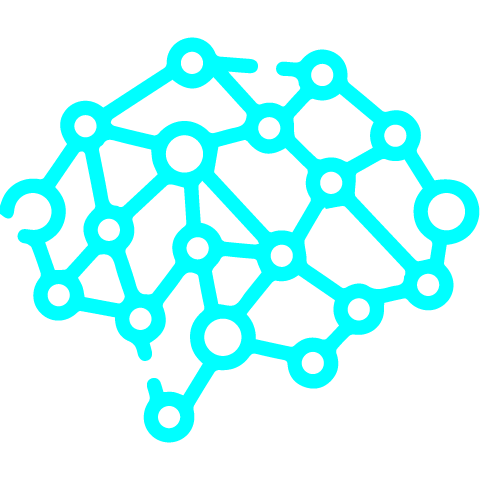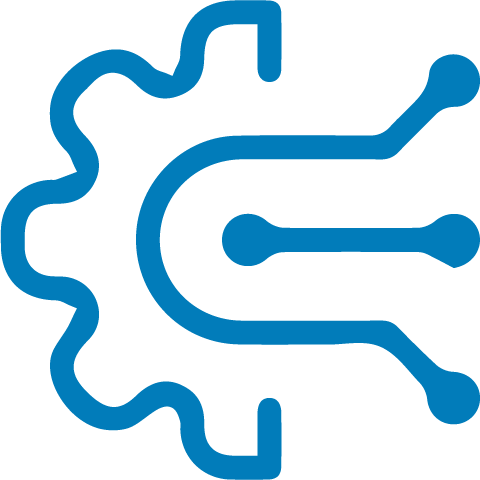 How we do it
We have developed a series of tools that allows us to bring our clients a whole new experience with respect to legal services. These tools, give us the capacity to be our client's right hand on day to day operational legal matters. We aim to provide a unique top quality service.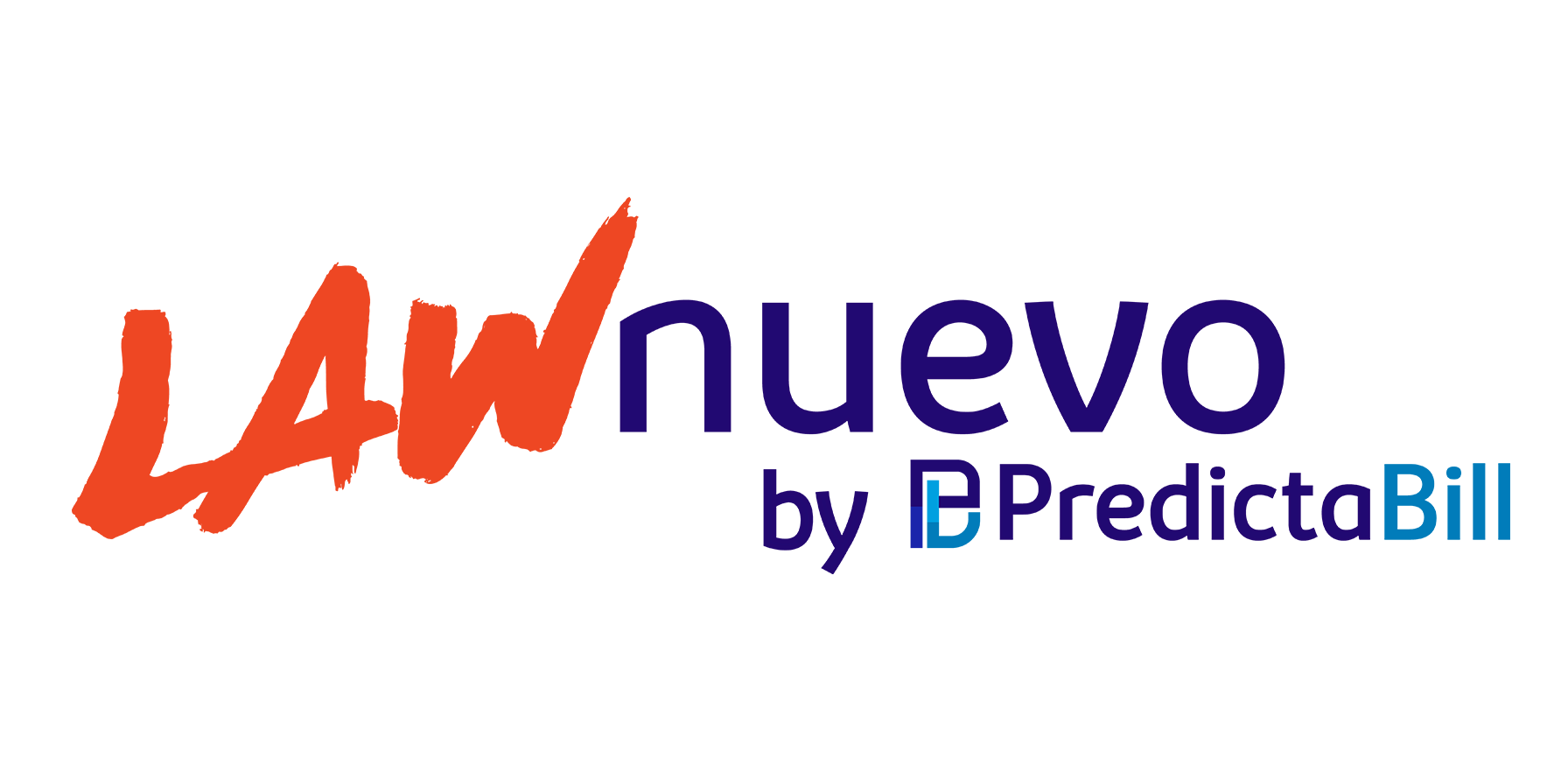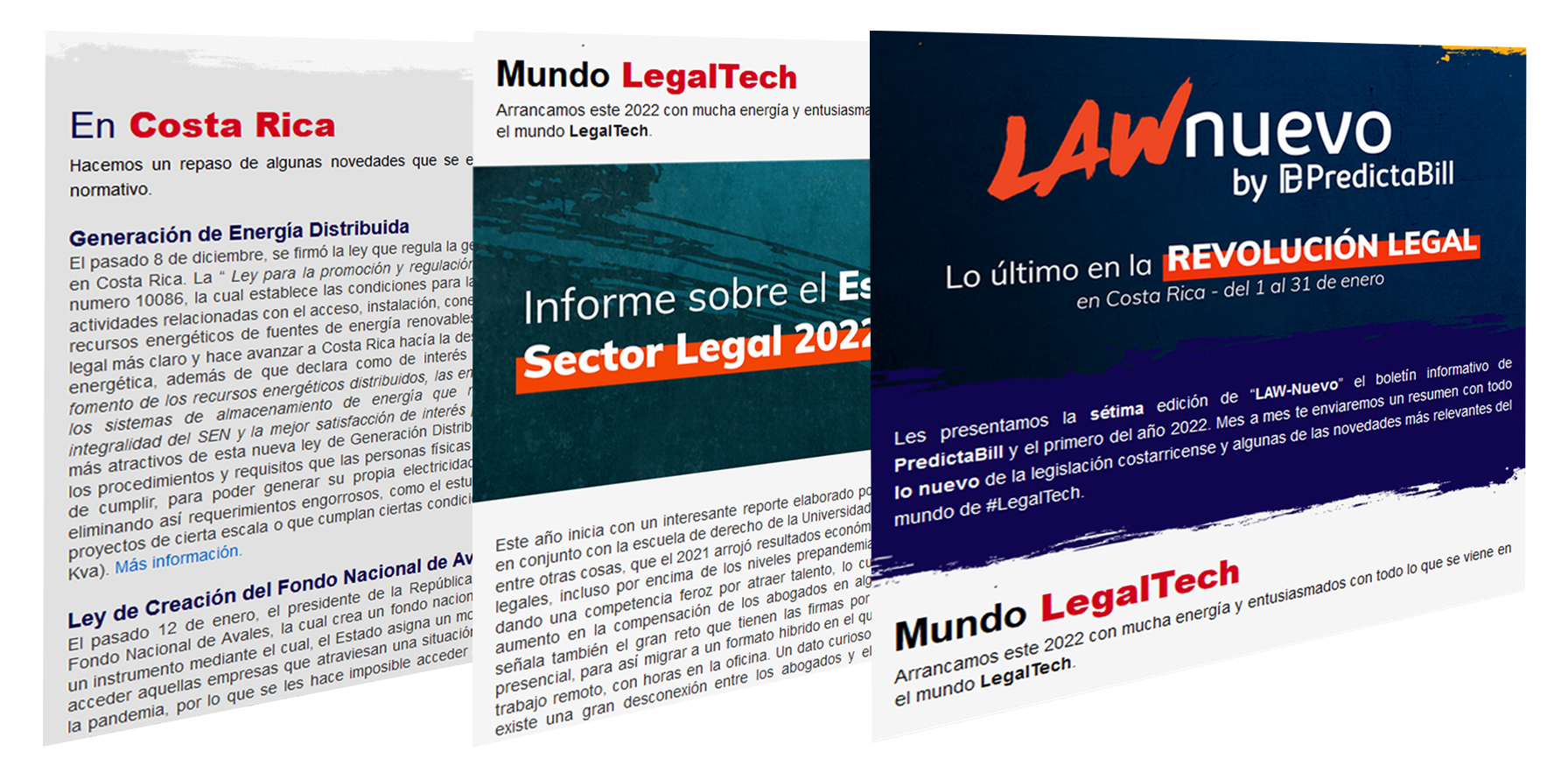 LAW-nuevo by PredictaBill
Free monthly newsletter to inform about relevant changes in Costa Rican law and the latest tendencies in #legaltech. Having a diverse team including programmers allow us to monitor and have a better understanding of the new technologies impacting the legal market.
We monitor some of the most relevant key dates of our client's daily operation such as expiration of material agreements, appointments of director or agents, operating permits etc.
Learn more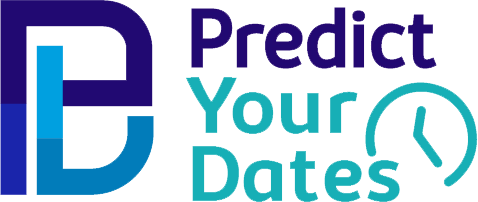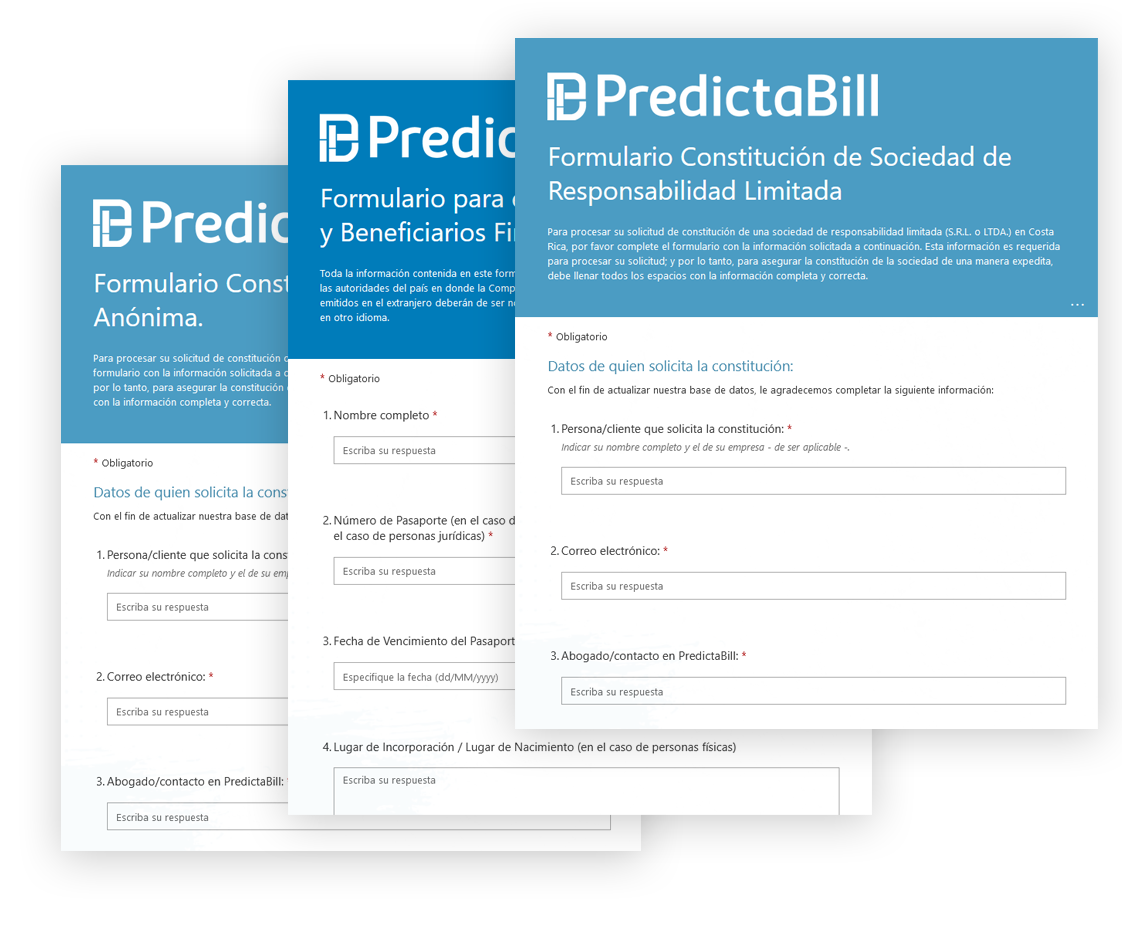 We automated the preparation of certain key documents that are highly demanded by clients, to make the drafting process faster and more efficient to shorten the turnaround time.
E-Commerce
PredictaBill aims to bring more certainty and accessibility to the provision of legal services. Its online services platform (e-commerce) guarantees a unique and user-friendly experience that allows clients to get immediate access to legal services. Users can now find in one single place all the information they need to hire routine day-to-day legal services at a fixed price and track the status of their order on real time without requiring a lawyer's interaction.Through its e-commerce, PredictaBill offers some facilities that are not yet used widely in the legal sector, like processing payments though credit card and offering plans for deferring the payment of fees, thus users can now have access to top tier quality legal services at an affordable price.
Online services

If you are not sure which service you need our PredictaBot is available to guide you 24/7.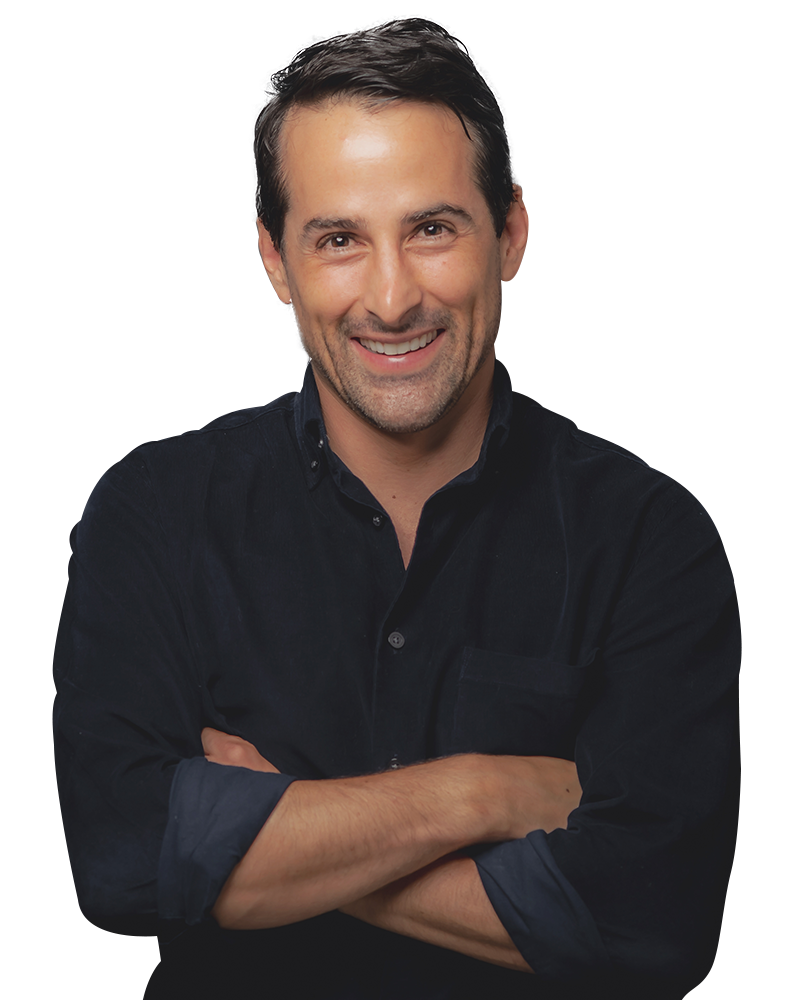 Fast-paced lawyers
We are a dynamic team of lawyers, fully accessible, and ready to provide immediate solutions to your legal needs.
Bernardo van der Laat is the head of PredictaBill. He holds a master's degree in corporate law from Northwestern University in Chicago. Bernardo has a strong expertise in transactional matters and advising companies and individuals on day to day matters in a wide range of industries, including real estate, hospitality, retail, foods and beverages, pharmaceutical, gaming, tech, finance, NGOs, energy, etc.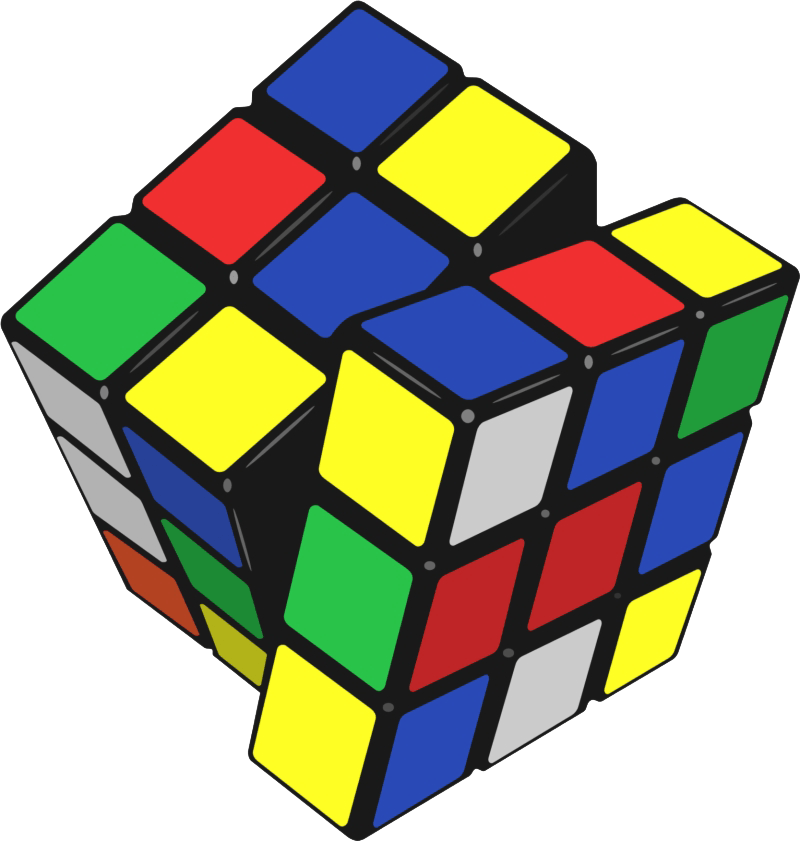 We are available at any time
Our team is standing by to help you find innovative legal solutions at a fixed cost for your business.
+506 4002 3500
[email protected]